Powerhouse Radio Airchecks
The aircheck archive features Kingsley H. Smith at radio stations he's been an announcer - dj. You'll also find other airchecks featuring different personalities and special radio station features. A 'music station' radio aircheck is a telescoped version of a DJ show with most of the music removed.
WNYU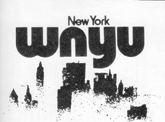 We all begin our journey somewhere. For Kingsley H. Smith it was at his student stations WNYU AM and WNYU FM at New York University on the Washington Square campus, NYC. Here's a couple of minutes never before revealed to the world from this teenager from Queens with just about one month of experience for you to enjoy. He's on the AM station.


WALL AM Radio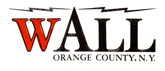 Small town radio has all but disappered in the USA. Group owners who control multiple stations is the new norm. Automation systems have replaced announcers. With this in mind, travel back to the 1970's with Kingsley H. Smith on the Orange County Giant WALL Radio 1340, Middletown, NY live. Small town radio, big time impact on the community!


WUSS AM Radio


WUSS was the first Black owned radio station in the state of New Jersey, USA. Many of the folks who worked there went on to bigger markets across the USA. Here is Kingsley H. Smith on WUSS. He was hired as one of the original announcers to work there in 1974.


WAYV FM Radio


After 3 years at WUSS AM Atlantic City it was on to 4 years at WAYV FM in the shore resort town for Kingsley Smith. Ride along with "The Music People" and Kingsley H. Smith on WAYV in 1980.


WRVR FM Radio New York City

What does it take to "perform" as a "cool" jazz announcer? Kingsley H. Smith finds out at WRVR in New York City. Being around the experienced jazz announcers at the station was really helpful. As a disappearing art form (jazz on the radio), the WRVR experience was an extremely enjoyable part-time gig for Kingsley while he was still working full time in Atlantic City.


WBLS FM Radio New York City


Technically this feature is not an aircheck, but we had to include it thanks to Kingsley's time at both WLIB and WBLS in New York City (both owned by Inner City Broadcasting). Can you believe we couldn't find a Kingsley H. Smith WBLS aircheck in our library! We know one is in there, so an update to this story may come if we find one.
Until then, here's Kingsley H. Smith's WBLS story from inside "Stereo in Black" during the early 1970s based on 2021 reflections.


WKQV FM Radio


WKQV was almost like speed dating as Kingsley's time on the mic there lasted just six weeks before moving on to WSSJ. A big shout-out to the Ventresca family for the chance to engage with South Jersey from the city of Vineland.
Here's Kingsley H. Smith on WKQV.


WSSJ AM Radio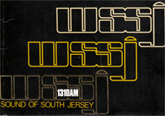 Almost everyone at "City Rhythm" WSSJ eventually hopped across the Delaware River from Camden, New Jersey to Philadelphia radio. See the back story about WSSJ in the video. Check out Kingsley H. Smith hanging out on-air with the WSSJ listeners.


WIFI FM Radio Philadelphia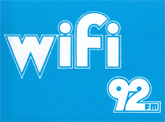 1982 - 1983 were years of pop music transformation. The story of W-I-F-I is the story of "Wi-Fi 92" and "i92 Rock of the 80s." Do you have a cassette or remember what they were? Here is a cassette training experience with Kingsley H. Smith on WIFI 92 FM.


WSNI FM Radio Philadelphia

104, 104.5 WSNI FM... mixing it up musically for Philadelphia, Pennsylvania, Southern New Jersey, and Delaware. Can it be said, this was magic? Maybe not, if it's the catch phrase of one of your competitors! Kingsley H. Smith on WSNI 104.5 FM conjures up the hits in stealth mode.


Z106 WZGO FM Radio Philadelphia

What was the fun formula for Z106 FM Philadelphia? Take an enjoyable mix of music, add an upbeat presentation, and polish it off with some energetic on-air action. Here is Kingsley H. Smith on Z106 FM definitely plugged in with zeal!


Power 99fm Philadelphia Radio


After Z106 it was on to Power 99fm, "More Strong Songs," and a non-stop thrill ride. Experience 1986, at the dawn of the hip hop explosion as the beacon of R&B continued to shine a bright light of popularity across the music charts.
This is Kingsley H. Smith on Power 99fm, "the fresh one."


WHYY FM Philadelphia


With 16 years (1983 - 1999) as an executive under his belt at WHYY 91FM (90.9), much can be told. However, what is more important to reveal about this experience? Hear Kingsley H. Smith and Joe Pizzuto-Pomaco on 91FM WHYY craft a lasting message of community involvement with listeners.


Powerhouse Radio - Live365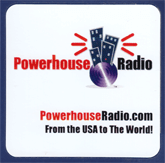 Nothing is better than doing your own thing! That's what Kingsley did from 2001 - 2015 creating and streaming the number one rated R&B music service (based on listening hours) on live365. The station was called Powerhouse Radio operating 24 hours per day using broadcast automation with some live programs. Here is what Powerhouse Radio and Kingsley H. Smith offered to listeners all over the world.


NPR National Public Radio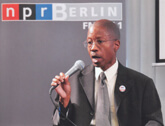 A personal experience best, pulling from a lifetime of media adventures cements a 46 year-long story as a professional right here. Kingsley H. Smith continued his radio journey at NPR headquarters in Washington, DC from 2000 to mid 2017.
---
Bonus Airchecks and More

New York City Radio 1972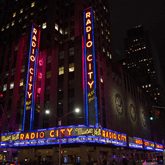 New York City Radio 1972 produced by Kingsley H. Smith is a great sample of what was happening in the Big Apple as the superior sound of music on FM was about to catch and pass AM listening. By the end of the decade it happened.




Midwest USA Radio 1972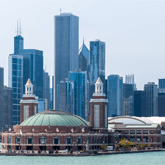 Midwest USA Radio 1972 produced by Kingsley H. Smith featuring Chicagoland along with one of the biggest USA northern neighbor heavy hitters of all time. Can you guess what radio station? With their 50,000 watt AM signal beaming from Canada they had listeners in 28 states. Listen and enjoy.
West Coast Style USA Radio Mixed Years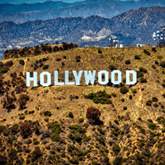 We couldn't do east coast and midwest and leave out the USA Pacific rim. You'll hear Los Angeles and San Francisco represented by two dynamic performers. First it's Walt "Baby" Love on KHJ L.A. in 1972, then
Sly Stone on KSOL
(mid 1960s). Sly is pulled from our Powerhouse Radio Blog. Read his story then listen. Sly was a DJ in both San Francisco and Oakland before he signed a recording contract in 1967 to create Sly & The Family Stone.
Let's Hire an Air Personality Spoof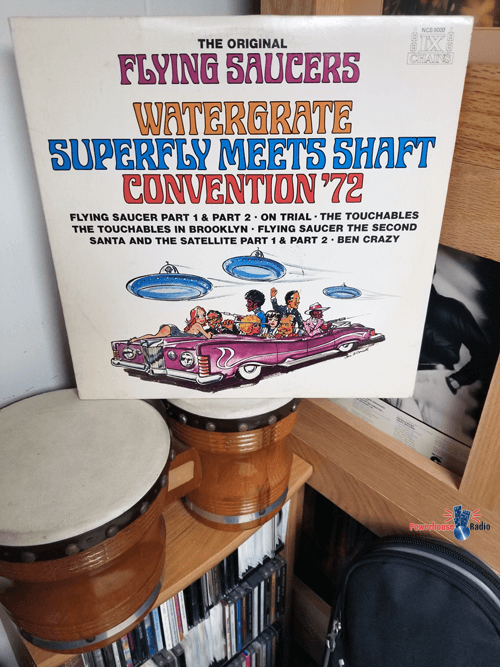 The inspiration for this spoof was inspired by "The Original Flying Saucers" album by Dickie Goodman released in 1972. No ancient aliens here in these soaring discs. Musical flying saucers are song clips introduced by a newscaster or announcer for comedic effect.
In 1956 Goodman and his partner Bill Buchanan recorded the first flying saucer to the chagrin of Elvis Presley, Fats Domino, The Platters, and Little Richard.
Here's our production (produced in 1976) featuring clips from conversations Kingsley H. Smith had with three music artists (find the interviews in our archive). Kingsley performs a variety of different voices in the parody. Thank you Walt "Baby" Love and Al Gee!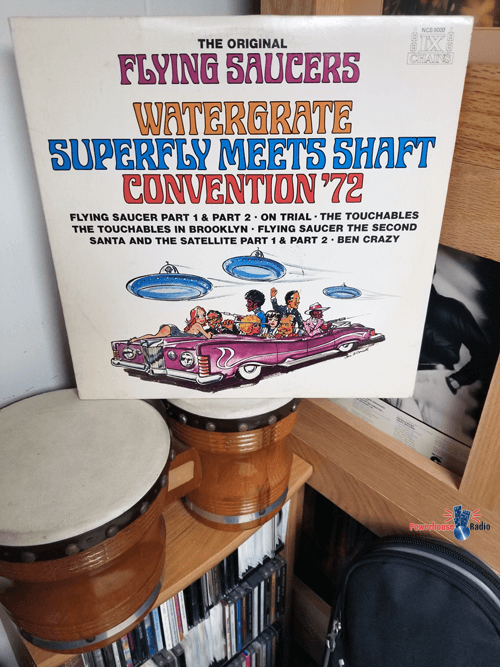 -----------------------------------------------